meobnal
My first day exploring the venue...
It's pretty and the clay looks really nice against the blue, but the venue as a whole is really kinda small. There's nothing to do outside of the courts and almost nowhere to sit or relax. There's the Center Court and three outer courts. There doesn't seem to be any practice courts other than court 3 (and I guess court 2 as the week goes on). But there are no seats at court 3 and limited room to stand.
Courts 2/3: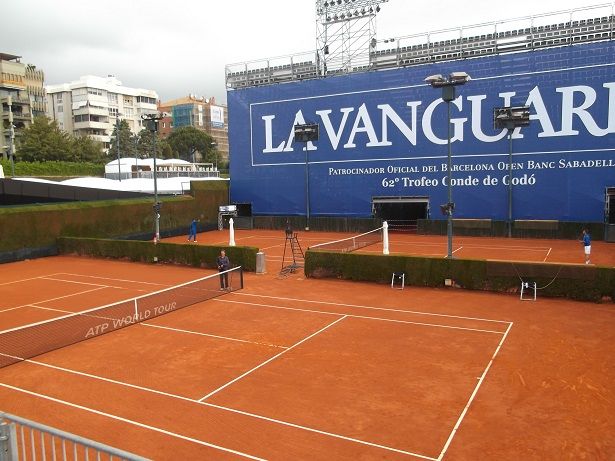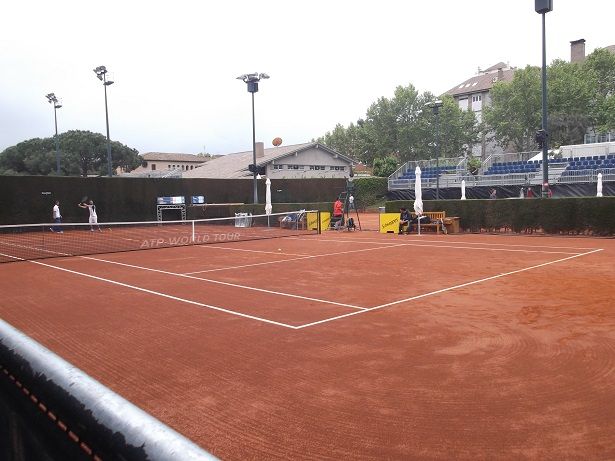 With not much to explore, I plonked myself at ct 1 to start the day with Huta Galung v Toledo Bague.
JHG: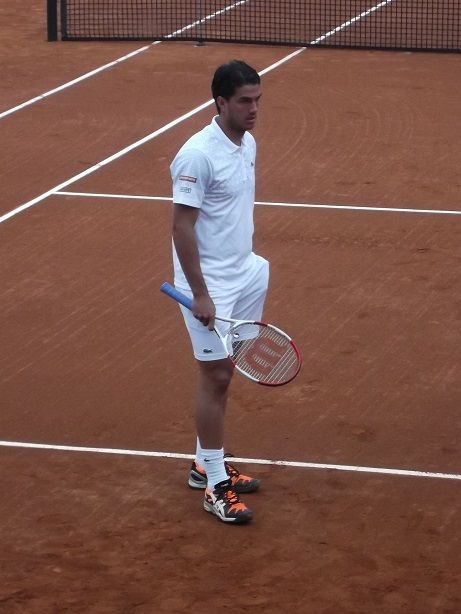 PTB: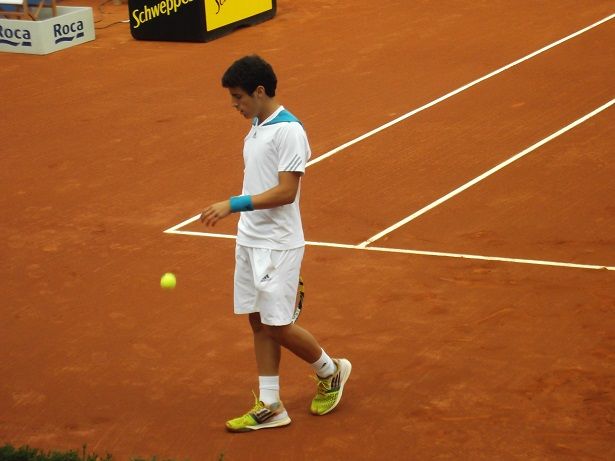 (That's one impressive knee bend he's got on his serve)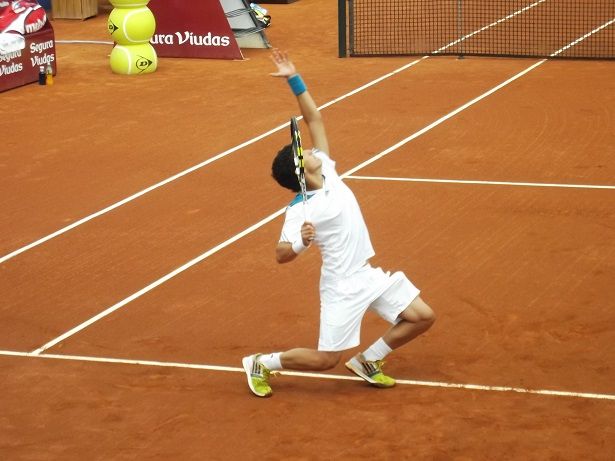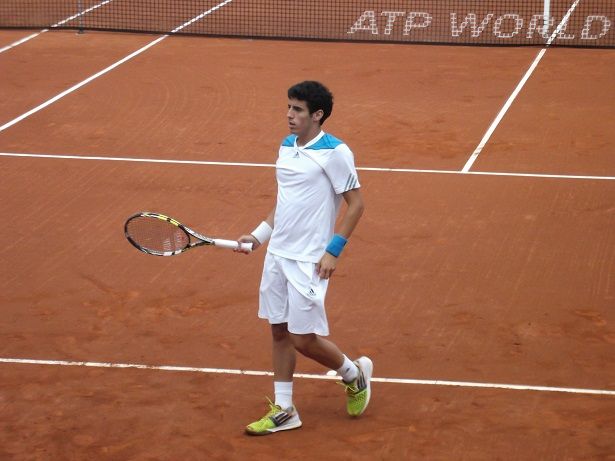 A bit of a seesaw start. PTB was solid enough to go a break up twice, only then to go for way too much on his own serve and get broken back. JHG got better as the set went on and duly broke for the first set.
That was my cue to move on to CC for Donskoy v Samper-Montana.
Donskoy: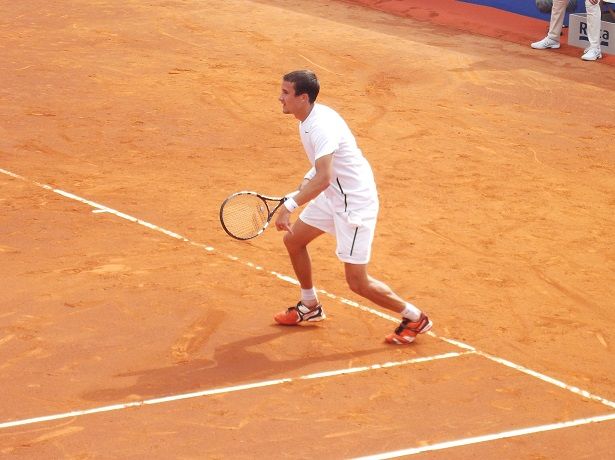 JSM: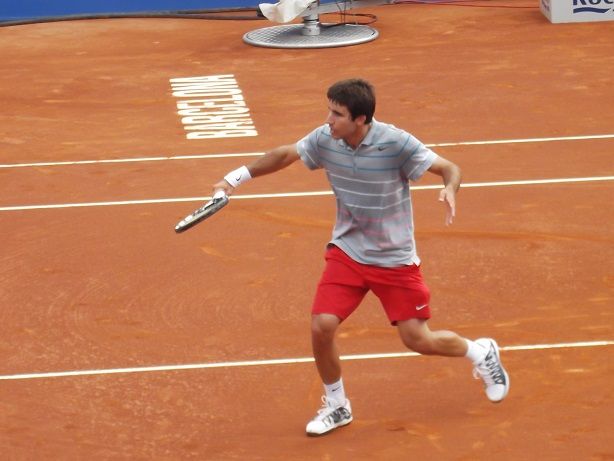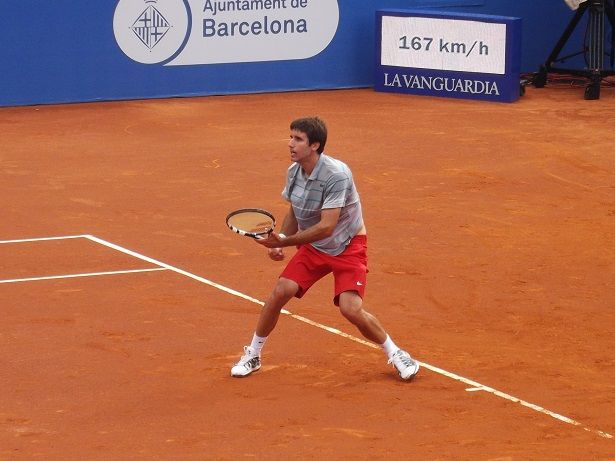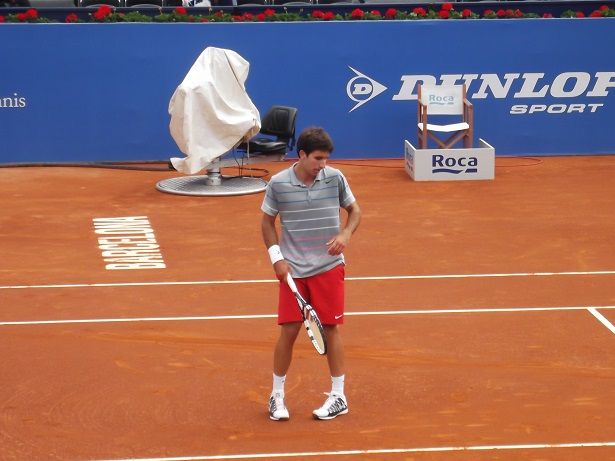 Donskoy had himself a bandwagon once upon a time, iirc. He wasn't showing much of it today, though. As I got in, JSM was just about to throw everything into the first set and take it in the TB. After that he looked knackered and slightly limpy. It still took Donskoy forever to take advantage. Rallies were lasting needlessly long, games even longer and the whole match was like pulling teeth. At the beginning of the 3rd set, JSM had an MTO for his leg and was still limping around the court. Somehow Donskoy finally managed to finish it.
Side note: I hate that in this day and age, it's still considered perfectly normal to have these sponsor bunnies at sports events. Instead of the ball kids, the players have a Schweppes girl each to hand them drinks and hold the umbrella on the change-overs. The girls seemed to have little idea to what they were doing and were only there to serve on the men and look sexually arousing while doing so. I hate it with a passion.
Anyway......
I had myself a nice little seat so I stayed put for Granollers v Viola.
Gerard: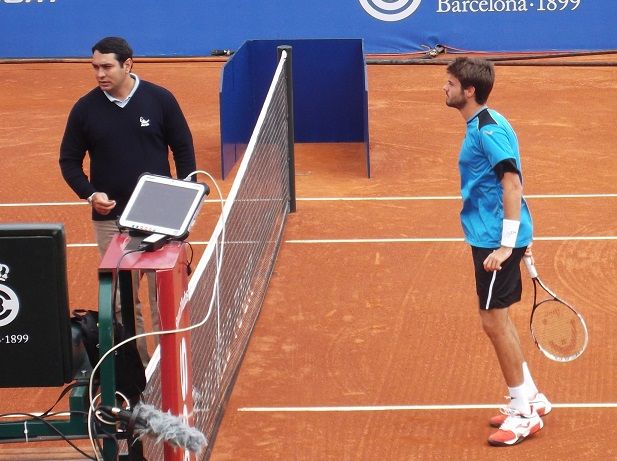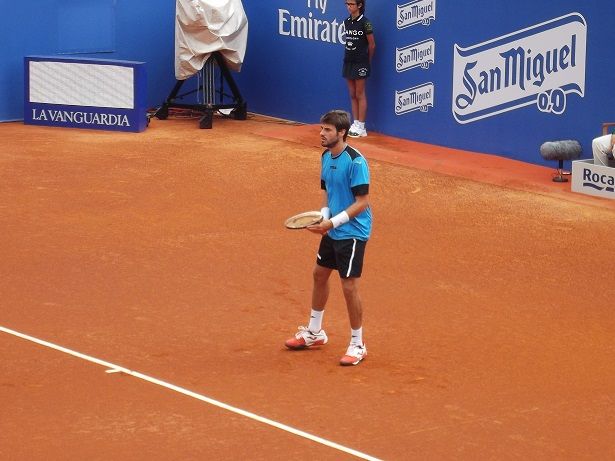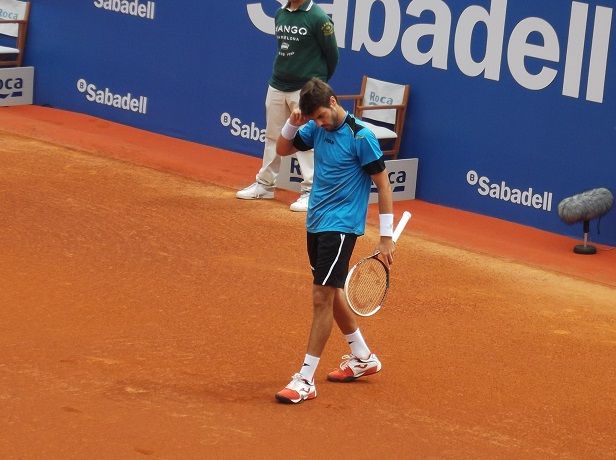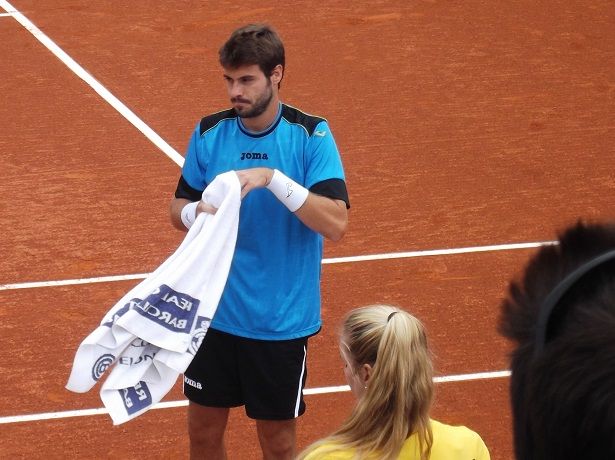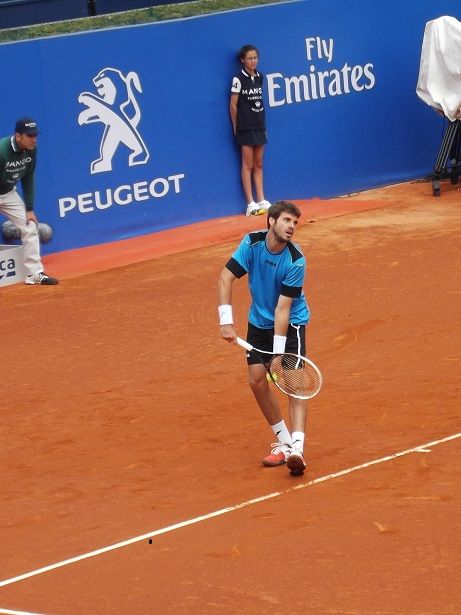 Viola: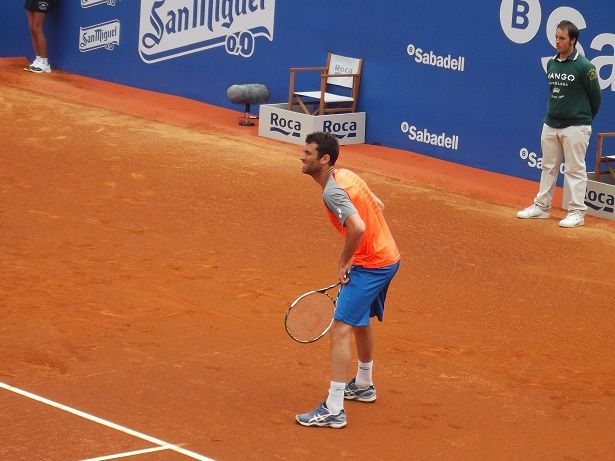 I don't think I've ever paid attention to Viola before. He has a Dolgo-like serve in that he hits the ball quick before it comes down. But he does it practically without any knee bend though so it isn't nearly as explosive and just looks weird (I mean, it look like how *I* serve, so that's saying something). He apparently also likes drop shots, most of which Gerard didn't even bother to run for.
Gerard on the other side was surviving on some timely first serves in the beginning, cos in the rallies he really wasn't all that good. That didn't last long.
Then finally the reason I came to Barcelona in the first place: Marc Lopez singles :DD (v Gojowczyk).
Marc: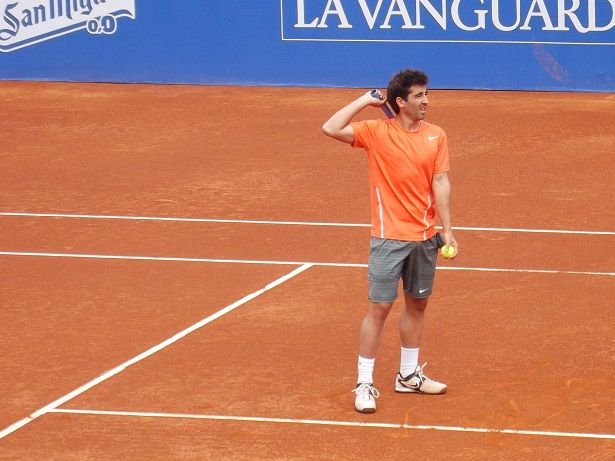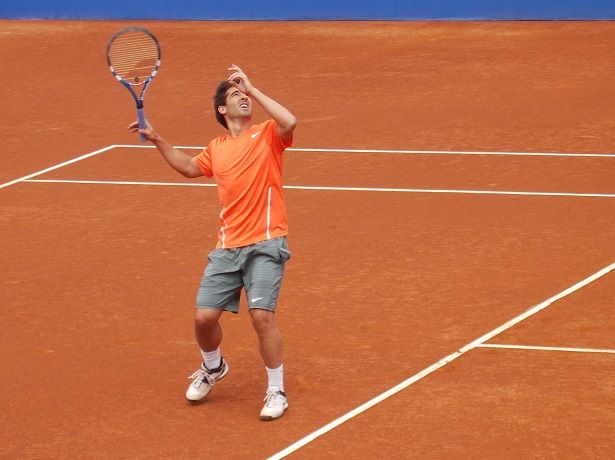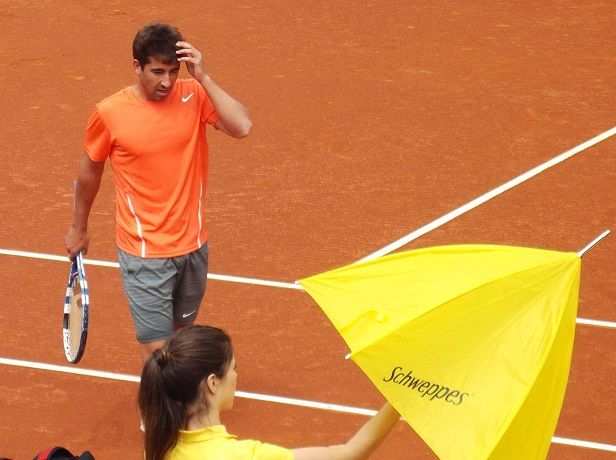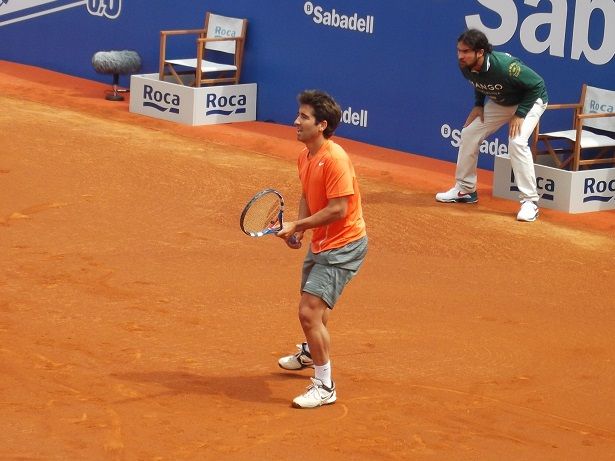 Golowczyk: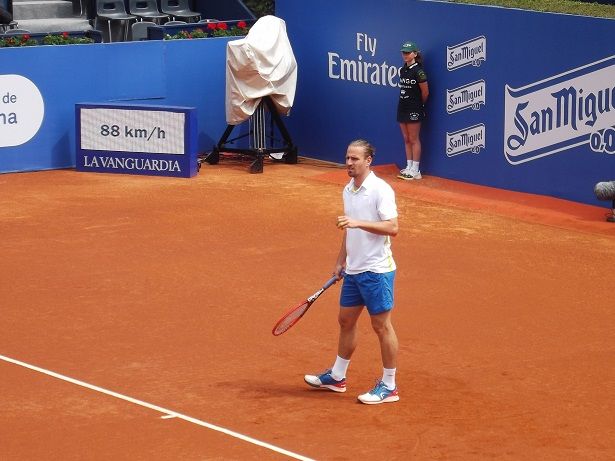 From the start Marc was obviously a lot more patient than Golo, happy to wait before pouncing or a Golo error. He totally should have had the first set. God knows how he let that one slip. Set 2 went quick; at the start of the 3rd Golo had an MTO for blisters on both feet (so maybe that explains why he was trying to finish pts so quick, I guess), then retired 2 games later. Marc totally should make the MD now.
Btw, Feli was court side watching most it, together with a lady friend (gf?) :D
After that ubrupt ending, I stayed for a bit of Kuznetsov v Roca Batalla.
Kuznetsov: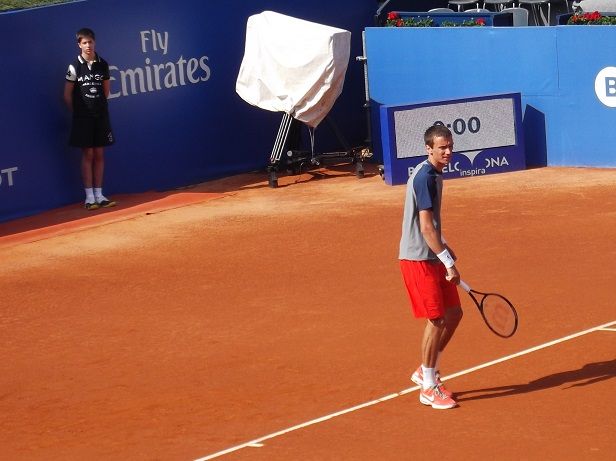 ORB: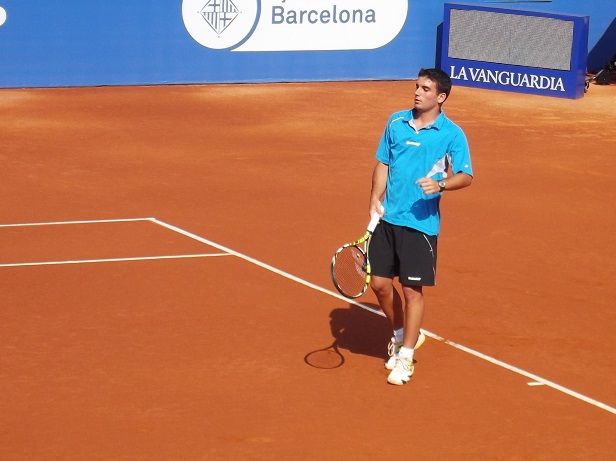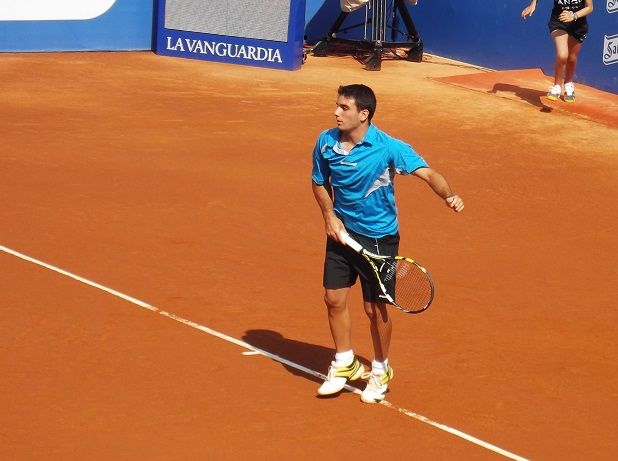 (having a moment with the Schweppes girl)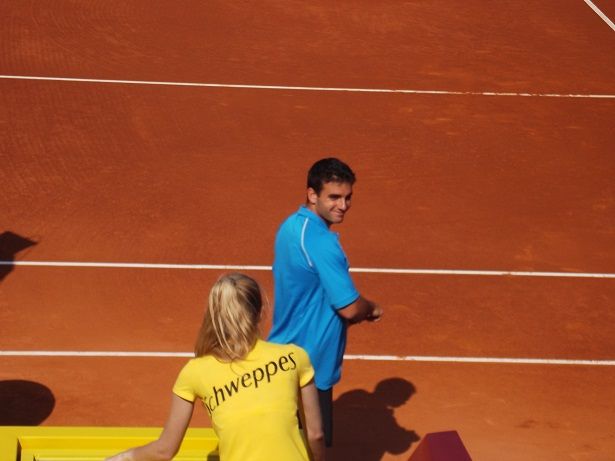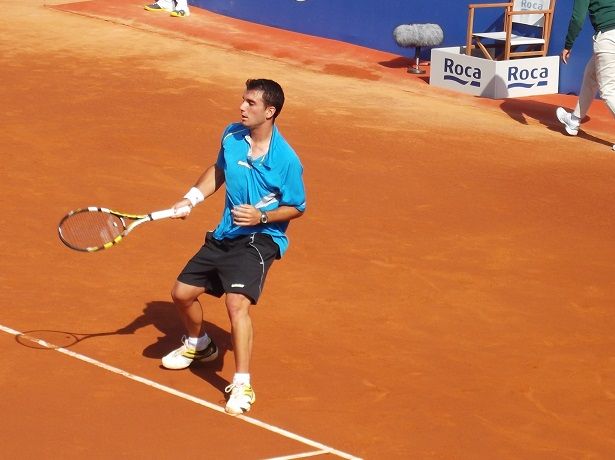 I only stayed for the first 5 games, took some pics, then left to stretch my legs. Passing ct 3 on my way out I spotted Robredo practicing.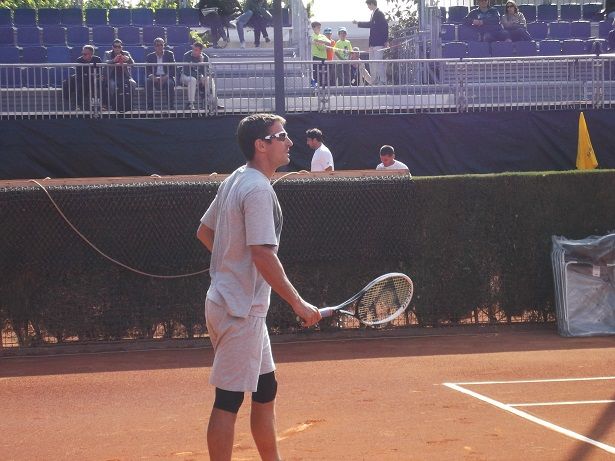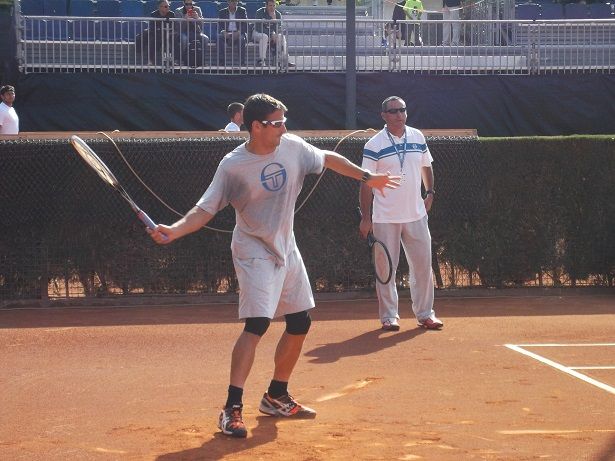 That was enough for me for day one. I bought a tournament towel and headed back to the hotel to find the internet down again >:(( Now in a nearby Mall using their WiFi.
Not much on tomorrow, besides Marc, so I can have a lie-in.