meobnal
First full day of MD action...
Of course, first thing in the morning I had to go out and find a wifi café again. I *really* hope the internet gets fixed in the hotel at some point :(
With all the seeds having R1 byes, nothing high profile on the menu. I figured I'd start the day at crt 1 with Sijsling and Giraldo.
Court 1: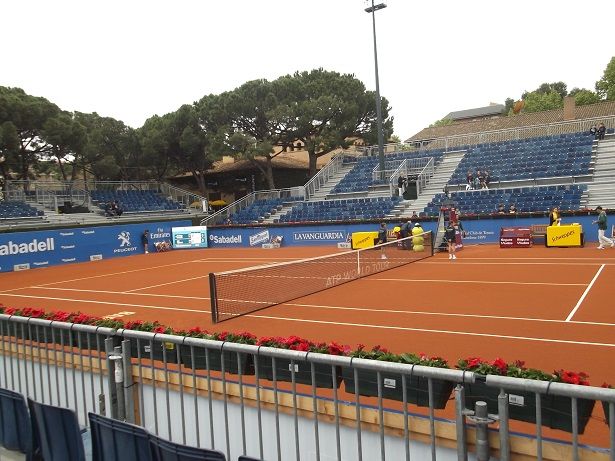 Giraldo: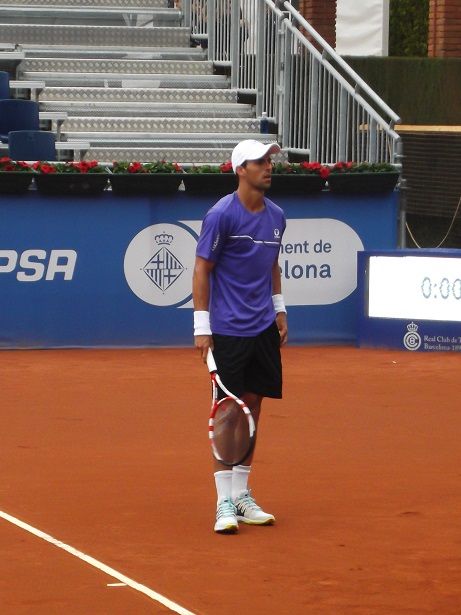 Sijsling: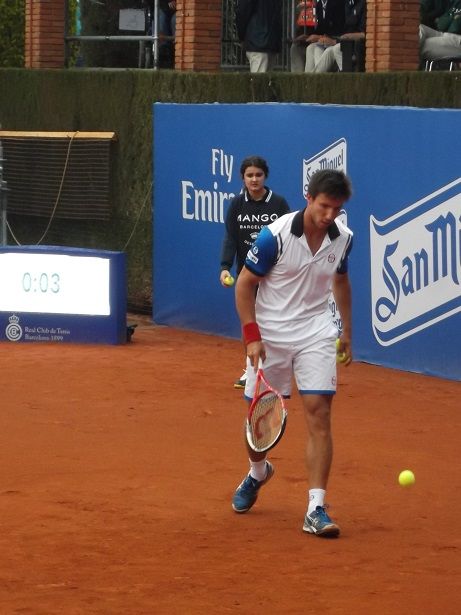 Sijsing was all big serves and one handed backhands. That and failed drop shots. It was cold and dreary again and the clay looked very sticky. It didn't really seem like a clay court match; serve dominated and rallies were short. Giraldo looked pretty in control of proceedings, so I vacated to check out if anyone was practicing on crt 3.
At first I found Verdasco and Bautista Agut. Because of the limited standing room to view crt 3, I couldn't really get close. I got better luck once Verdasco and RBA had left and been replaced by Nishikori and Tursunov.
Tursunov: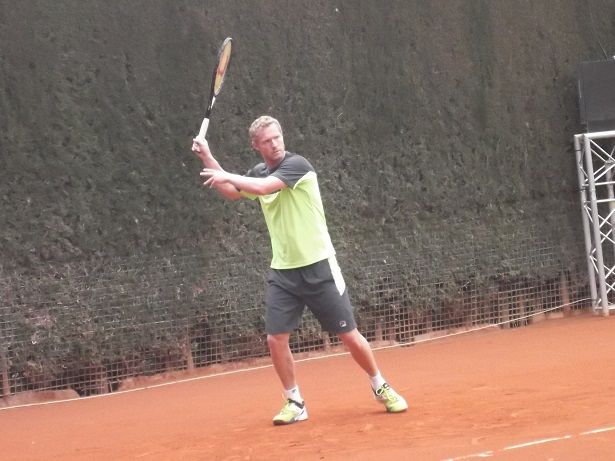 Kei: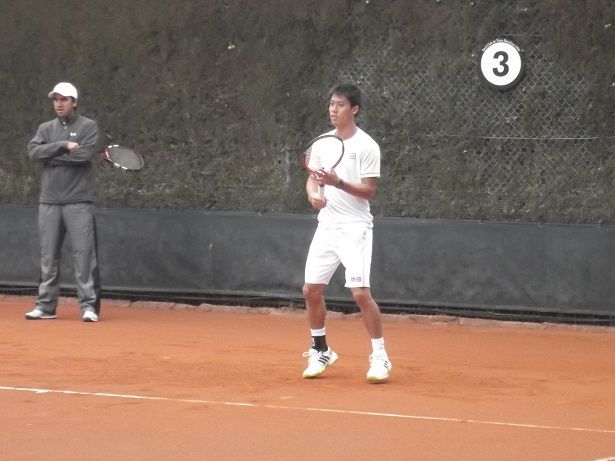 I returned to ct 1 in time to cheer on Cervantes against Nodovyesov.
Nodovyesov: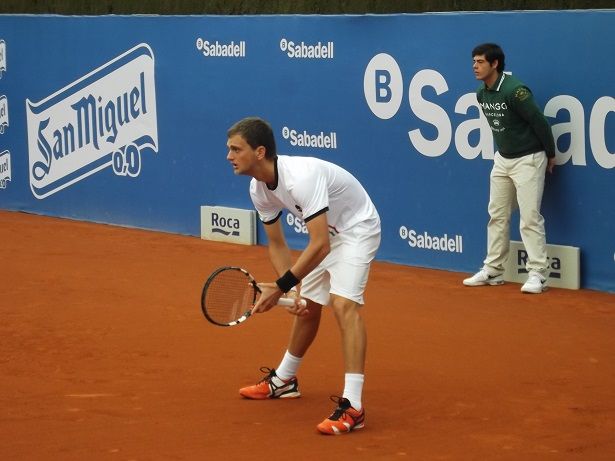 Cervantes: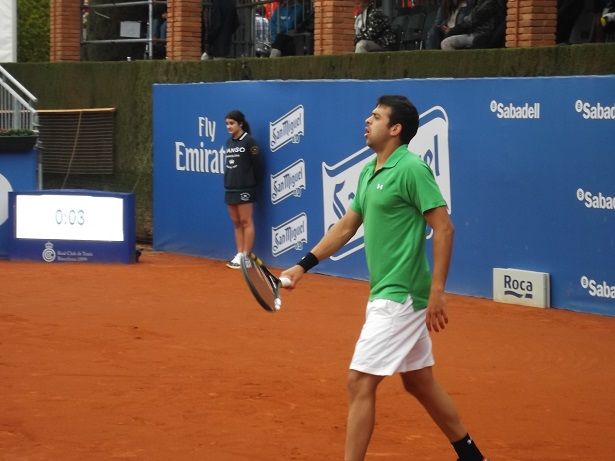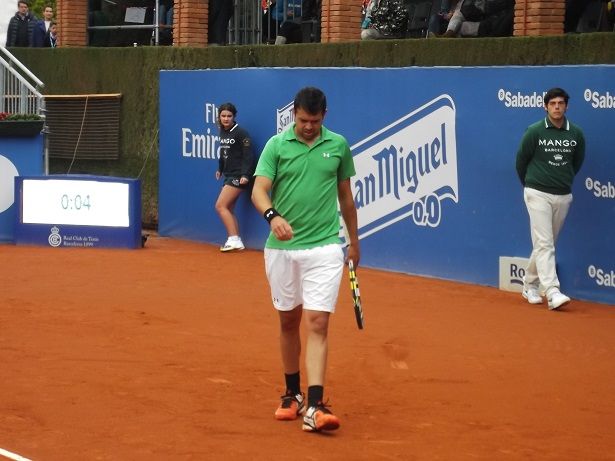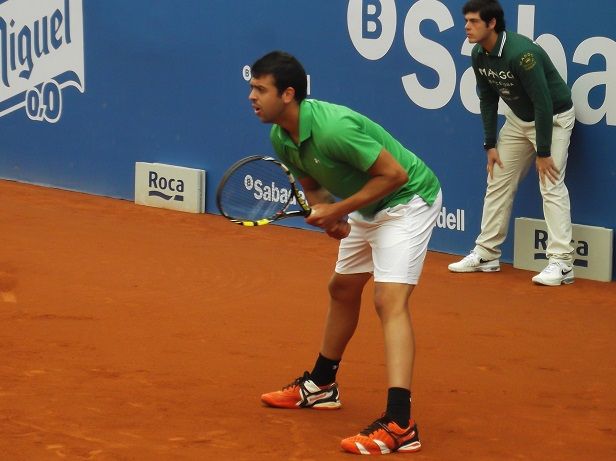 There was a lot of hard hitting going on here, with the clay still pretty hard. Cervantes was hanging in there in the first set, till one poor service game got him broken and he got off track for a bit.
The second set was much better. Cervantes was hitting the lines and getting all the lucky net cords. He took the momentum into the third set, going line to line and it was Nedov's turn to try and hang on. All in all a quality match.
This was a good time to go and check out a match on crt 2 for the first time to see ERV v Andreas Beck. Crt 2 has seats only on one side and high over the court so the viewing angle is awkward.
ERV: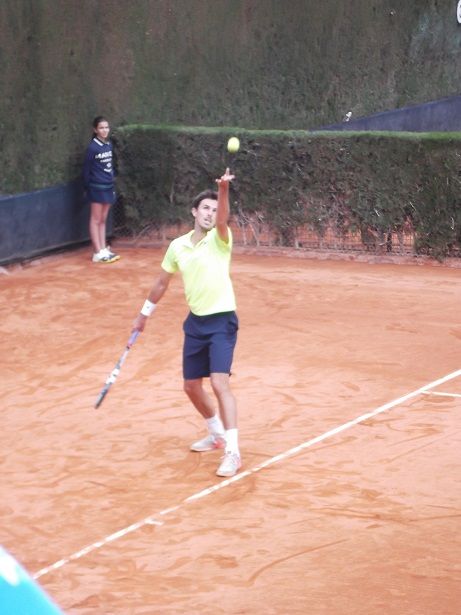 Beck: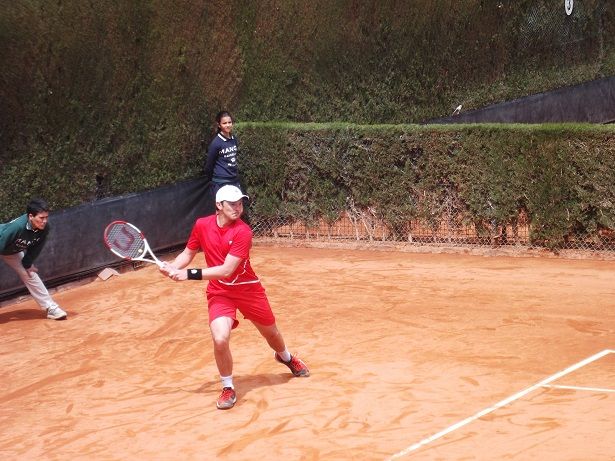 Beck looks younger than his 28. He was also being outclassed in every way by ERV.
Right behind the crt is a corridor from the private practice courts to the player entrance and they had to halt play because of the ruckus when Nadal passed. They really go NUTS for Nadal :p
Luckily ERV put Beck out his misery quickly enough.
Because you can see crt 3 from crt 2, I had already spotted Almagro practicing, so I went round there.
Nico: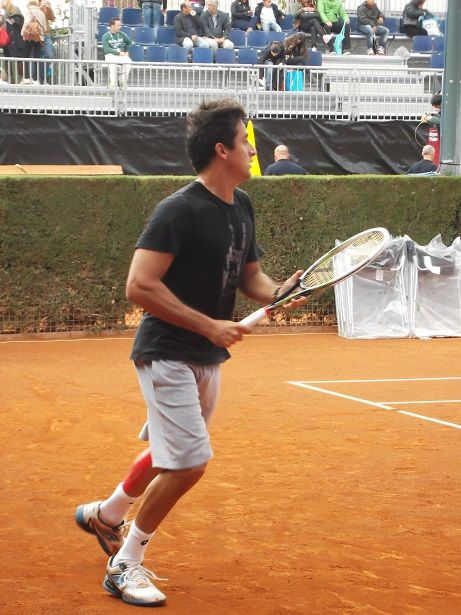 He signed my Spanish flag, so that's another illegible scribble for the collection :p
Cilic and Dodig took over practice. I checked the scores and saw RBA was racing through his match v Kubot on Center Court. Marc's match would be after that one and it looked like Kubot wouldn't last much longer, or retire before that, so I settled on CC.
Kubot: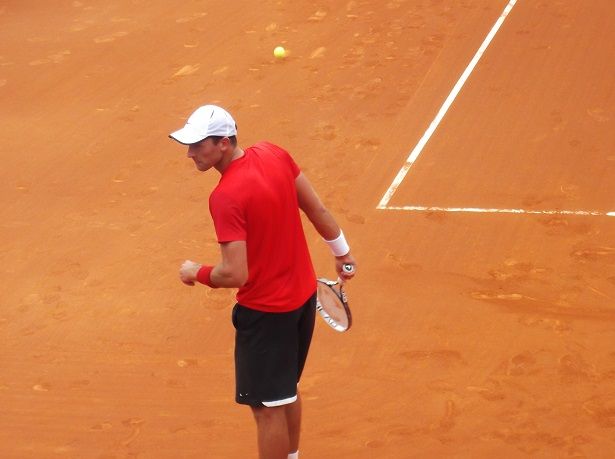 RBA: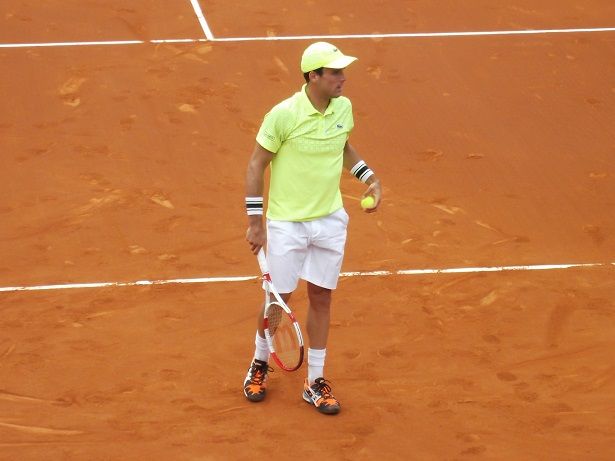 Kubot was missing everything in sight, though he didn't looked actually injured or taped up in any visible way. So I don't know what the deal was, but he got quickly bagelled and it was on to Marc v Montanes.
Montanes: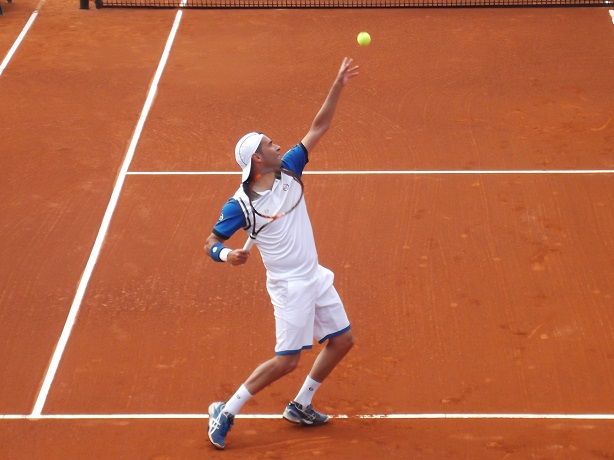 Marc: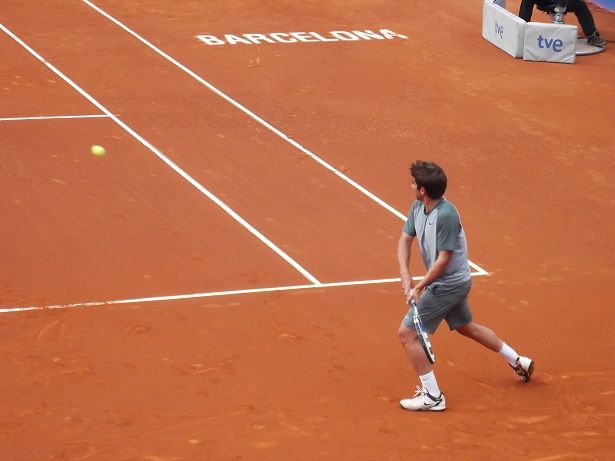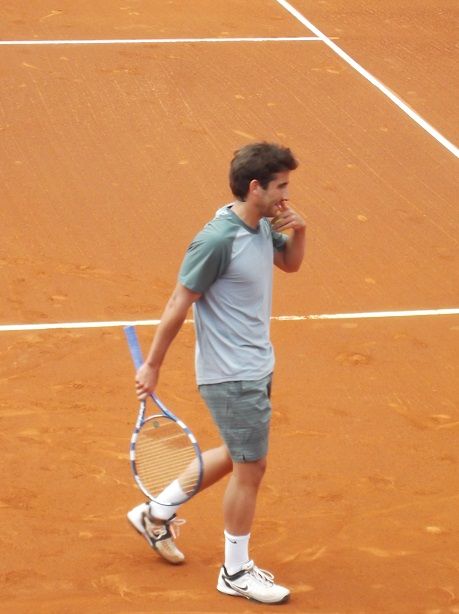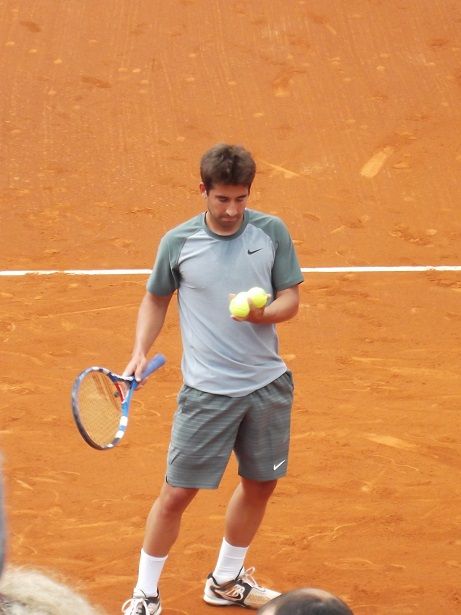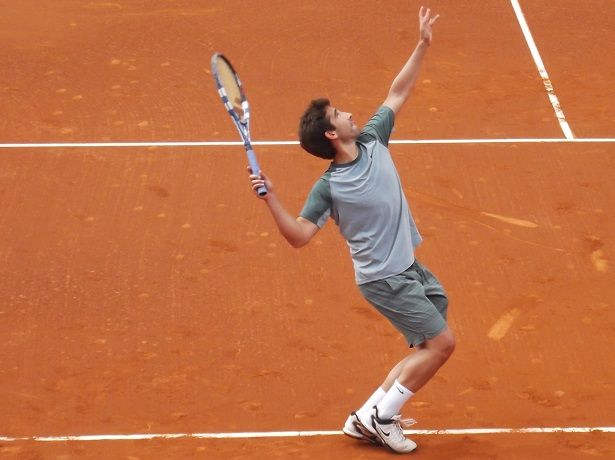 Vamos Marc signs everywhere <3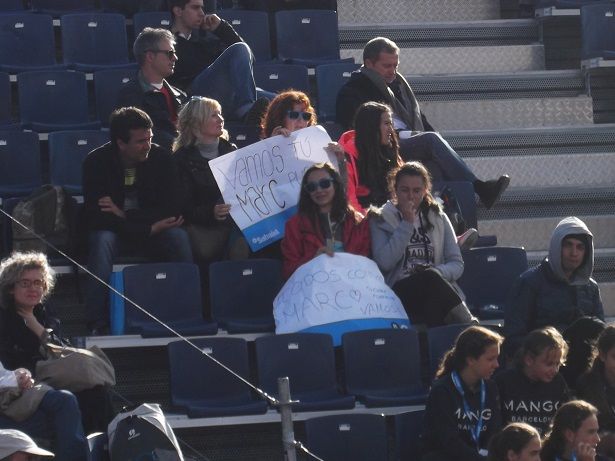 I had some hope here, but it seemed Marc had met his match in the grinding department. Now it became apparent that the lack of easy points was really hurting Marc :(
Now lets HOPE for better in doubles.
Really surprised to see matches scheduled on crt 3 tomorrow, considering there are no stands there and there's barely a way to view it :(
And those are some dubs matches I'd like to see.