meobnal
With the internet in the hotel restored, I had myself a relaxed morning before heading to the venue. I started my day on crt 1 for Dolgo v Montanes.
Monty: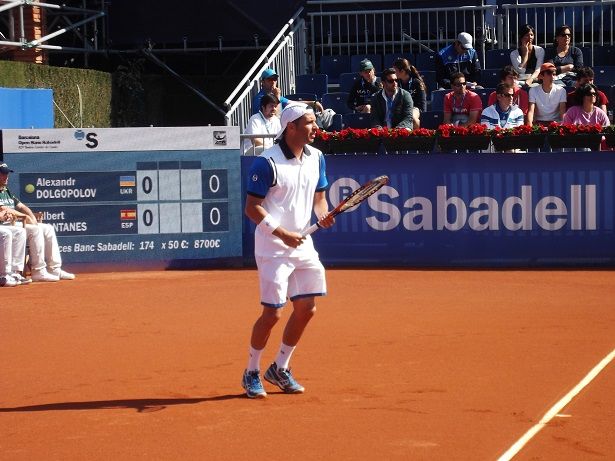 Dolgo: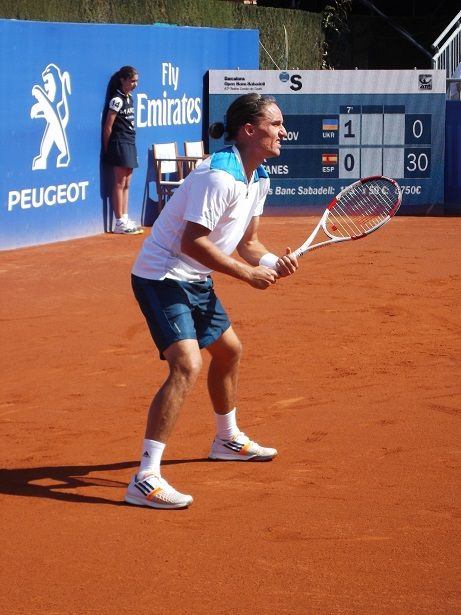 Years ago when Dolgo first became 'a thing' I really liked watching him. The interest has waned somewhat, but I still check him out when I can.
Unfortunately I got stuck in a bad seat right in the sun and an obscured view on one half of the court. The match itself wasn't all that exciting either to start off with. I left halfway through the first set to get a better seat at crt 2 for the doubles.
From the seats on crt 2 you can see the practice on crt 3, where Marcel and Marc were busy: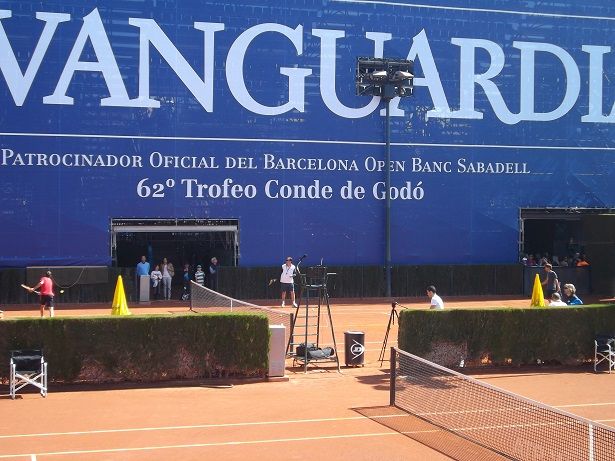 Marcel doing media after: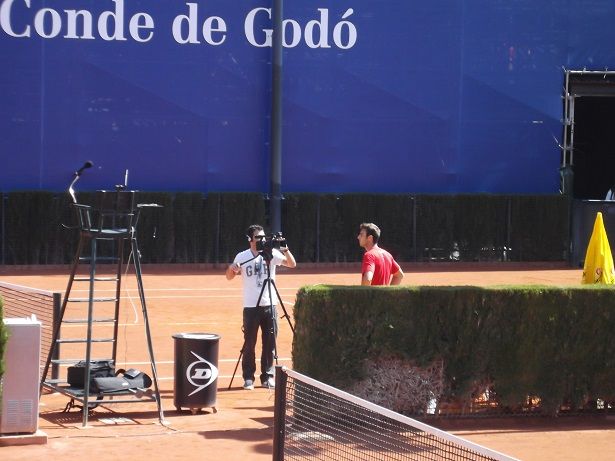 Crt 2 started off with Nestor/Zimonjic v Cabal/Farah.
NZ: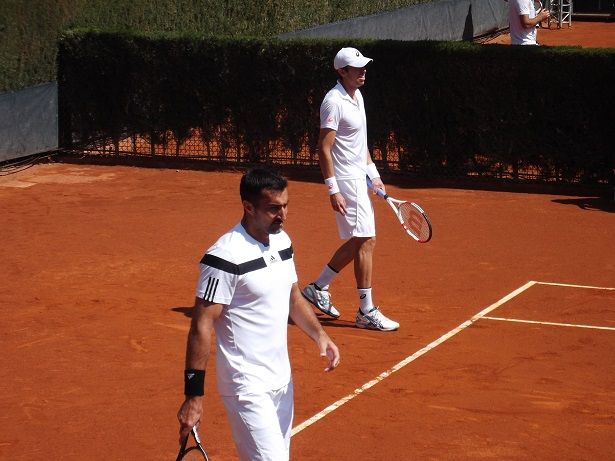 CF: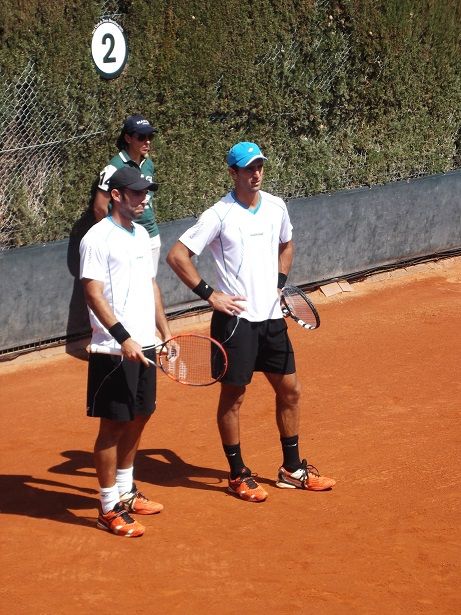 Cabal and Farah are having a really good season so far so I was stoked to see them play. They played really well and came close (had one MP). Nestor and Zimo just raised their game that little bit more in the end. All in all, one of the best matches so far. Sad for Cabal and Farah, cos I'd love to have seen them more. And the way this Barcelona draw is going, anyone can win it now.
Next up was M&m v LindstedtKubot.
Mm: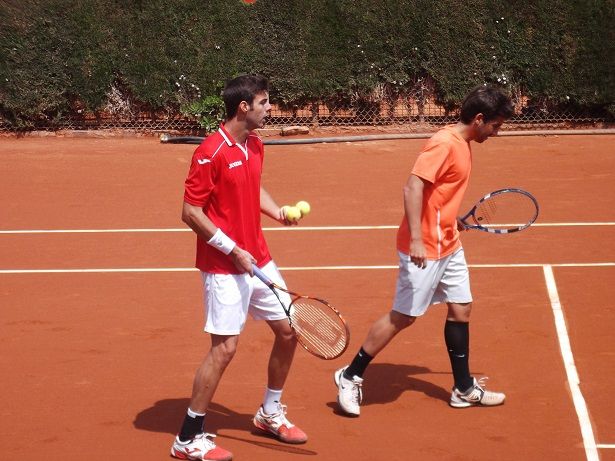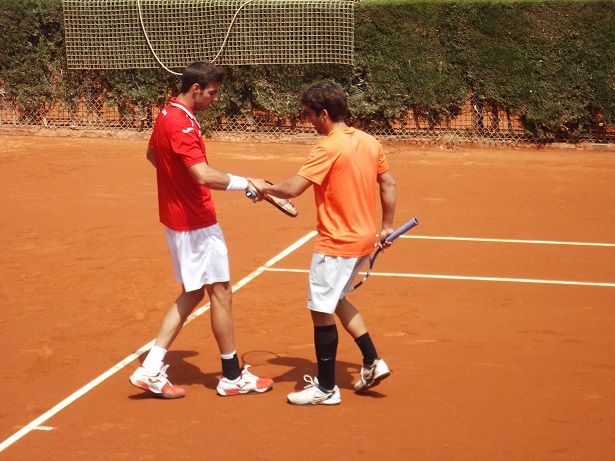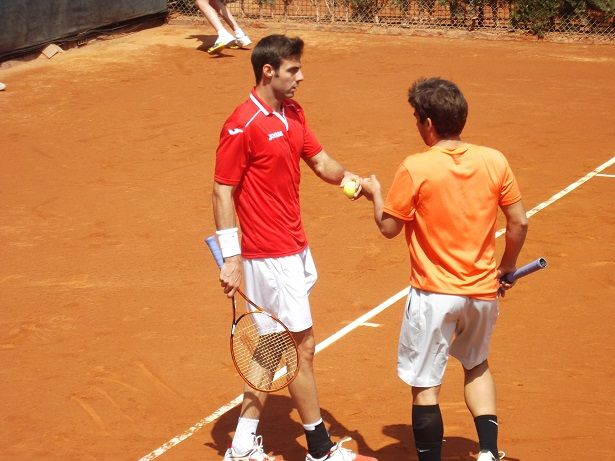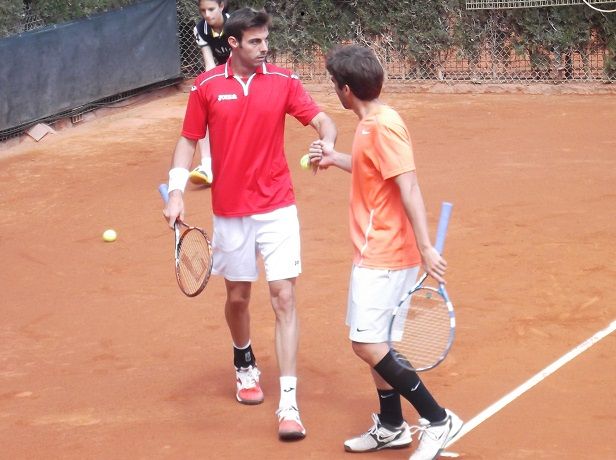 LK: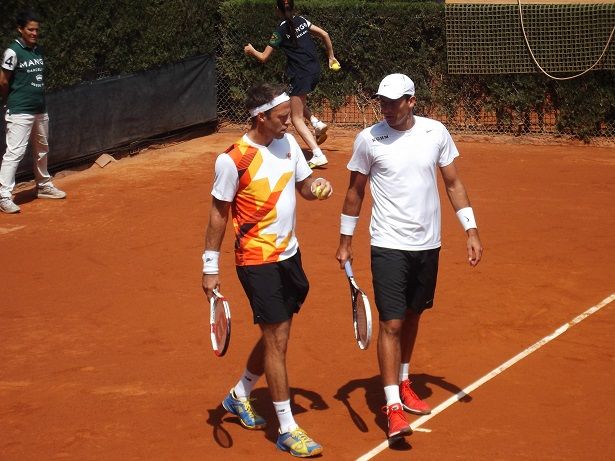 With the way LK have been slumping post AO, this was an outside chance for Mm. Everything seemed okay at the start, apart from Marc's choice in leg wear. Once it was Marc's turn to serve though, he asked for the trainer after the first point, pointing to his leg. By the second point he was shaking his head and Marcel was talking to him all concerned.
Then they retired :(
Meanwhile, Ferru had been on CC with Gabashvili. I figured I could skip that match since surely Ferru could handle that one. Not.
So it was quickly to CC to see wtf was going on.
Ferru: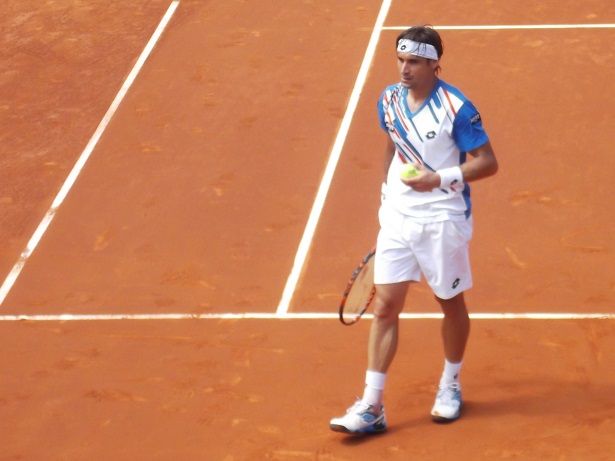 Gaba: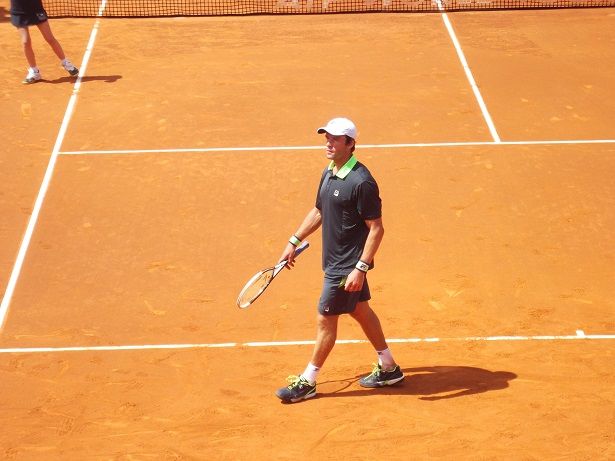 I don't think I've ever seen Gabashvili play, but he was bringing it. Ferru was obviously not. So that took care of all my faves :((
Next up was the star attraction : Nadal v Ramos.
Ramos: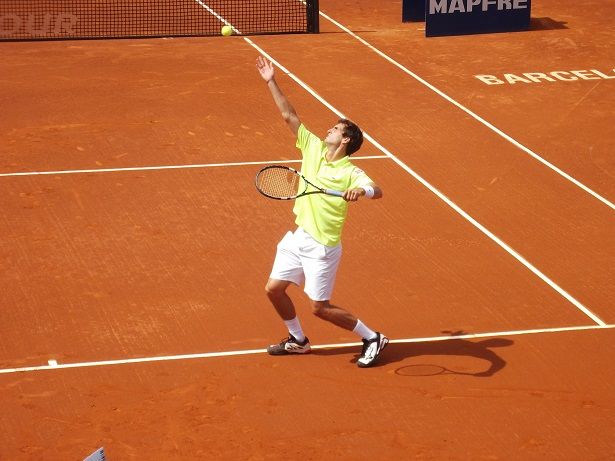 Nadal: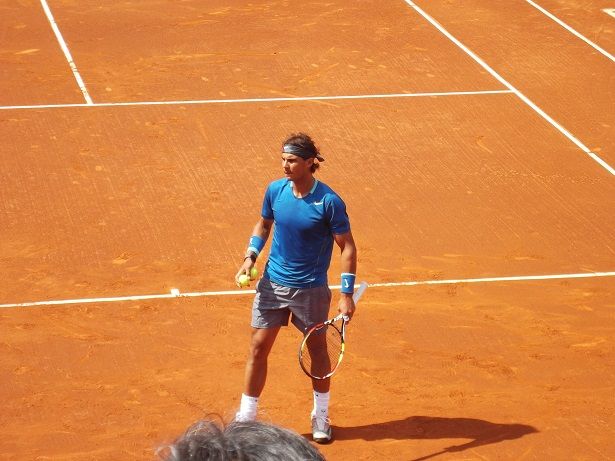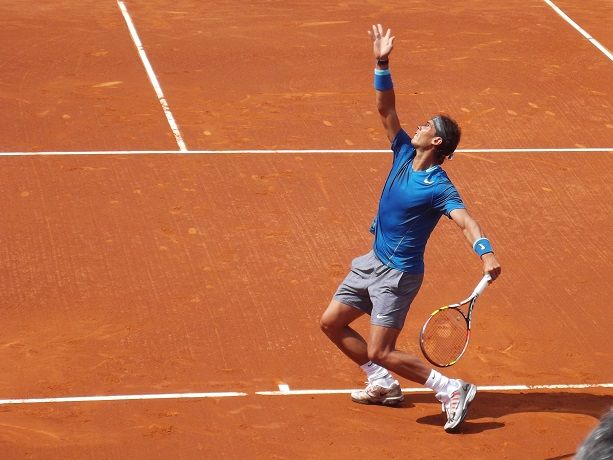 I've seen Nadal play a few times, but only at the WTFs, so on indoor hard. This was my first chance to see him on clay. Though I dislike him increasingly off court, you can't argue with his ability on court. He wasn't *that* convincing though, at least not in the first set. Maybe his form will pick up as the tournament goes on.
I left in the first set because Melzer and JJ looked like they were wrapping up on crt 1 and I wanted to be in time for the last dubs.
Once I got in Melzer has serving for the match.
Melzer: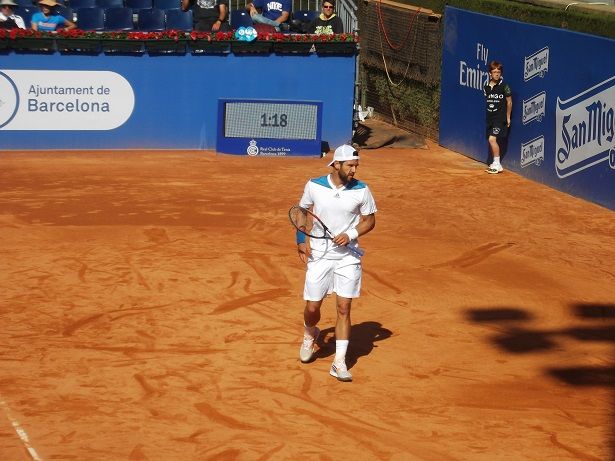 JJ: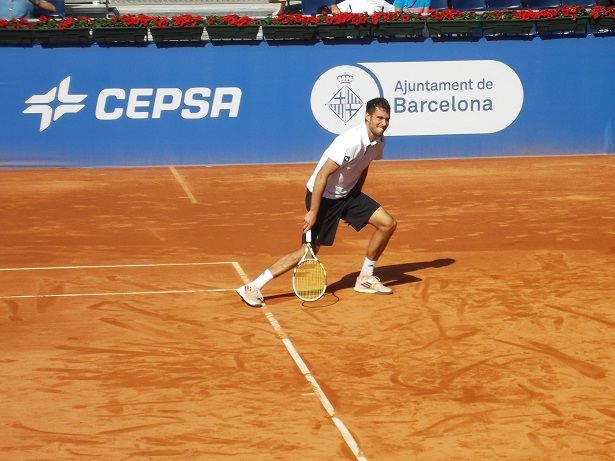 Of course then he gets broken! JJ got himself broken right after, then Melzer couldn't serve it out the second time either so we got into a TB.
For a minute there I got scared JJ would pull it out and I'd be stuck for another whole set of this mess. But JJ wilted in the TB and Melzer finally got his win.
On to the last match: Dodig/Melo v Feli/Mirnyi:
DM: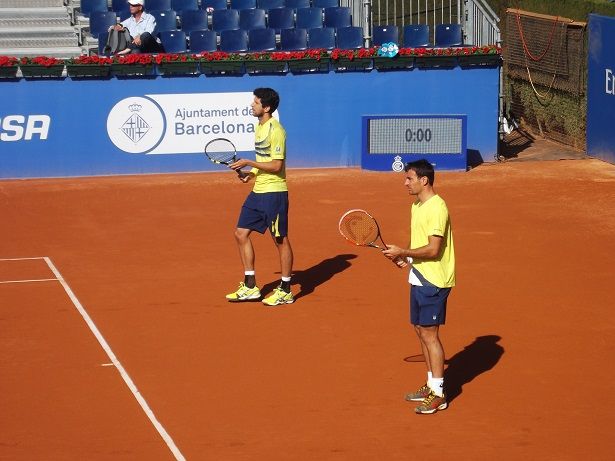 FM: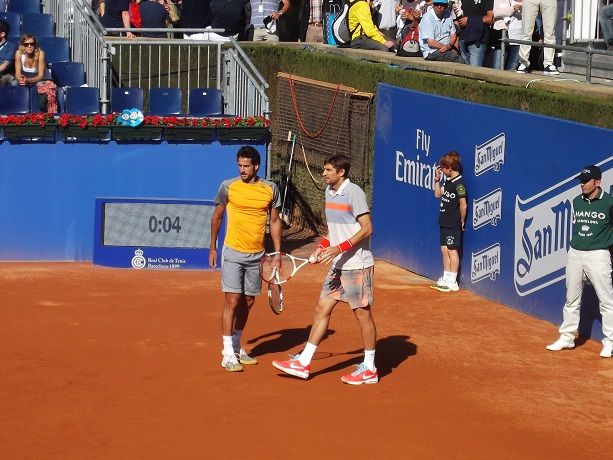 Feli: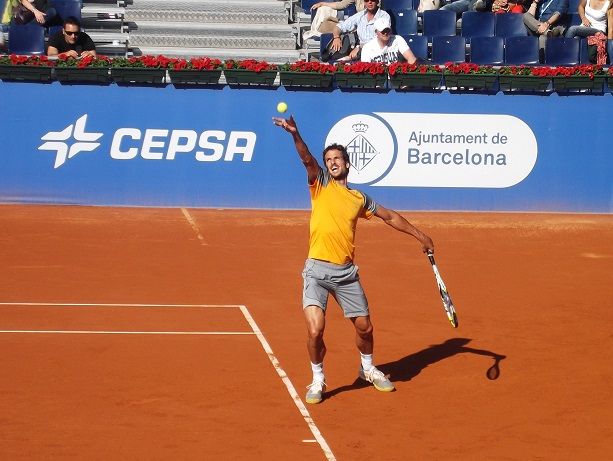 This was a high quality match. The sun was awkward for one side of the court and was being exploited by numerous lobs that way. Match went into a MTB, which was a nail biter. I really like the MTB once it goes beyond 9-9 and every pt becomes super charged. Dodig & Melo ended up saving 3 MPs to pull through.
The only thing still to go on was Cilic and Kuznetsov on CC but sitting around and watching all this tennis is tiring, so I left to go to bed early.
Splitting into day and night sessions now, so gonna be late nights. On the plus side, they don't start play till noon :D