meobnal
I was torn in the morning between CC or Crt 1. CC had Kei on it, who I wanted to see more. But the second match on Crt 1 was Gulbis, who I also wanted to see.
Remebering my crappy seat on crt 1 yesterday and the fact it was gonna be sunny all day and only a small part of the stands on crt 1 are shady, I decided to go the crt 1 straight away.
Good thing I did, cos the court packed out quickly. First up however was Cervantes v Gabashvili.
Cervantes: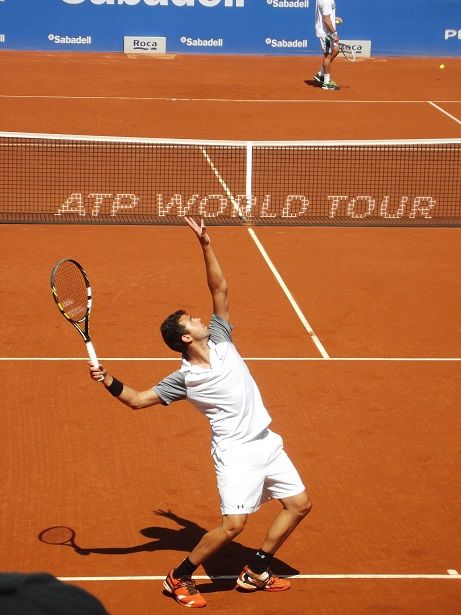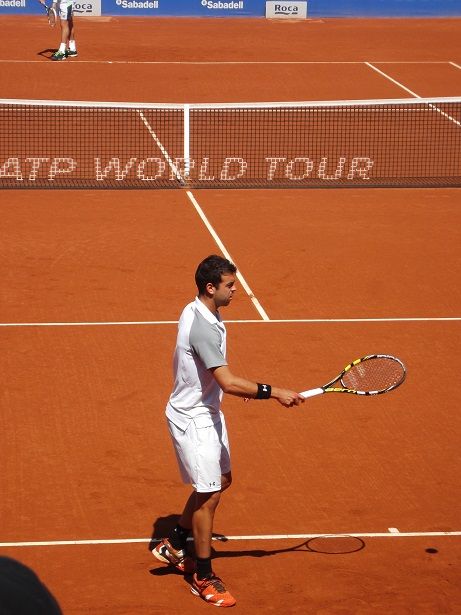 Gabashvili: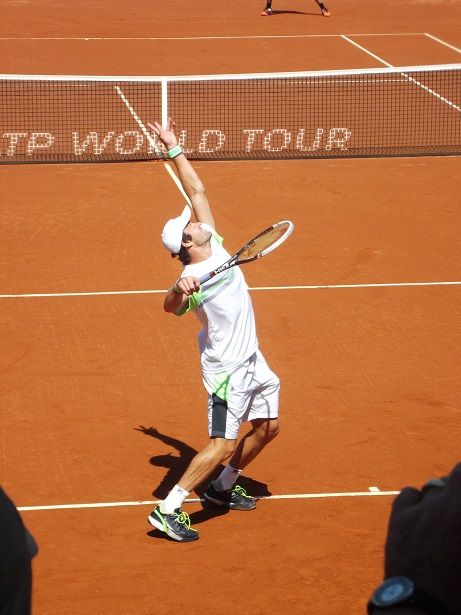 Gaba looked like where he took off beating Ferru, doing a lot of redirecting and making Cervantes run. After getting the break in the first set he was happy to sit on it and serve it out.
Second set, Cervantes was getting more and more stroppy about the line calls. Then one of the line judges told on him to get him a warning for coaching. He wasn't happy about that either.
Few games later he had the trainer out for his left leg/back.
On to Gulbis and Montanes.
Ernie: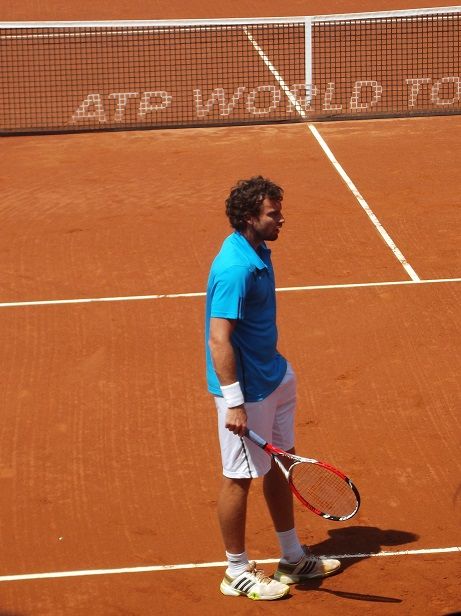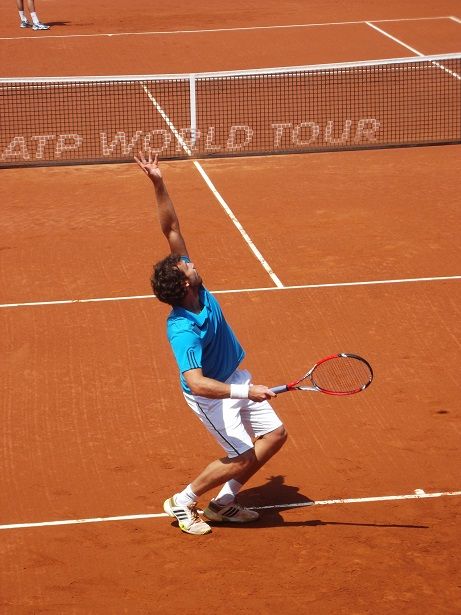 Monty: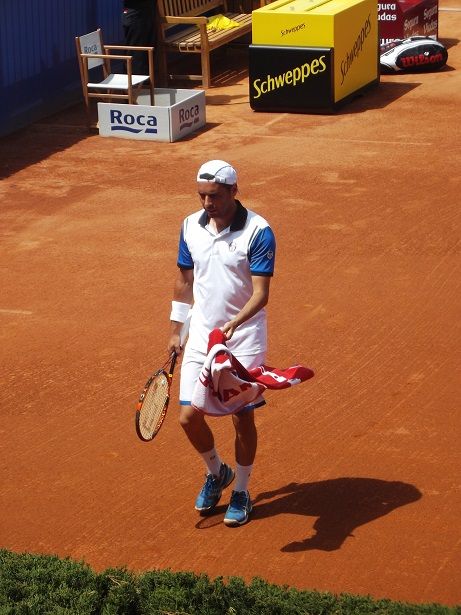 For a change, Gulbis was being patient and remarkable composed by his standards. Monty was the one getting more frustrated for once. Paid off for Gulbis.
At this point, I figured I might as well catch the end of Devvarman/Pavic and Huta Galung/Robert. Two lucky losers in the QF.
HGR: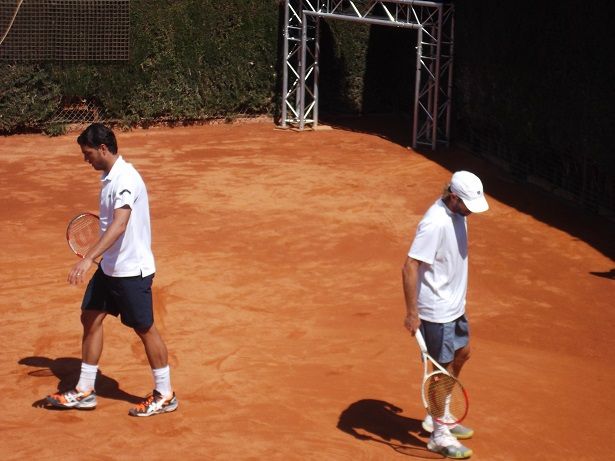 DP: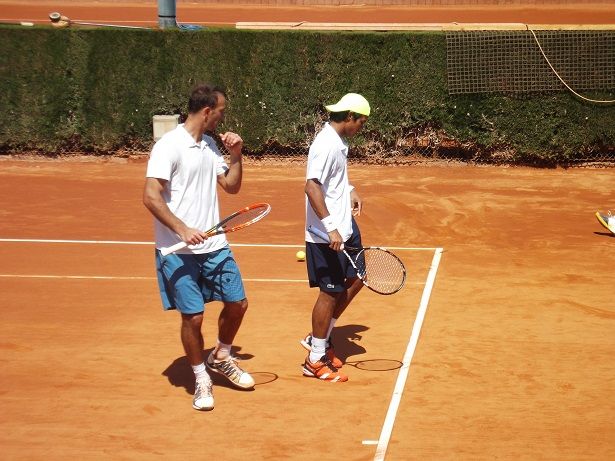 This was just going into the MTB, so I didn't see much. Huta Galung and Robert won, so they're into the SF which is all kinds of hilarious.
Time to go the CC and kick yet again some random dude out of my seat and join Almagro and Verdasco in the second set.
Nando: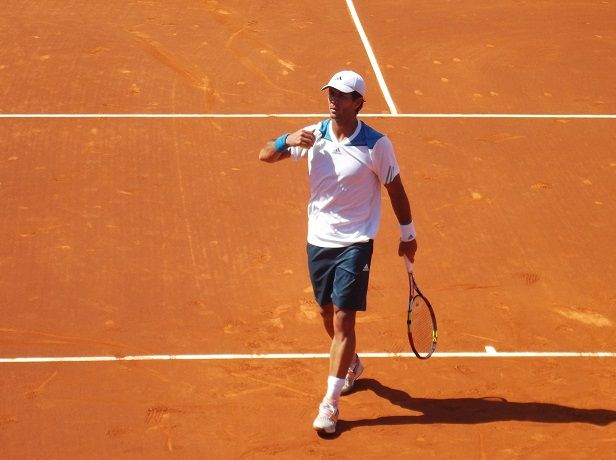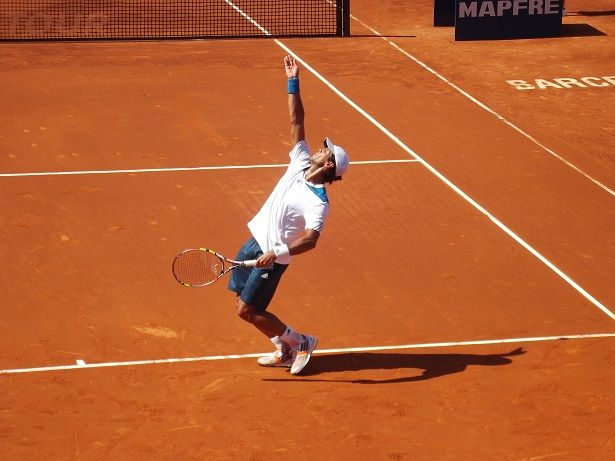 Nico: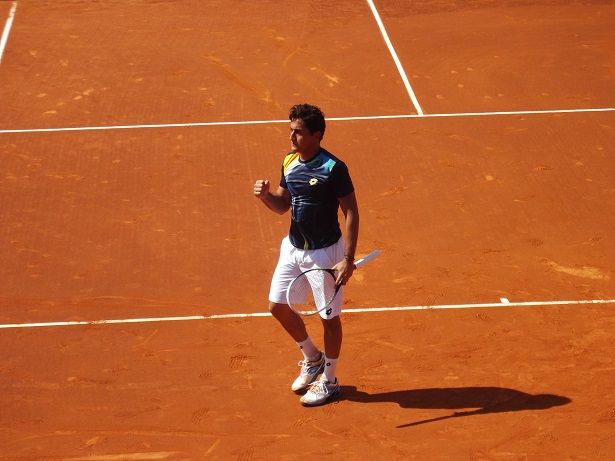 Nico was being all intense and fist-pumpy. He was looking good, so good on him.
I stayed put for Robredo and Cilic.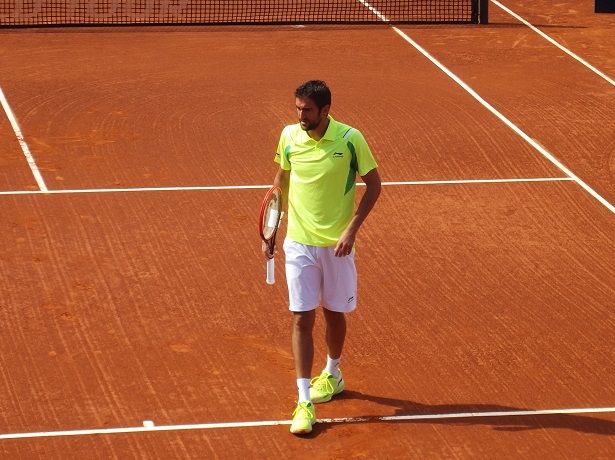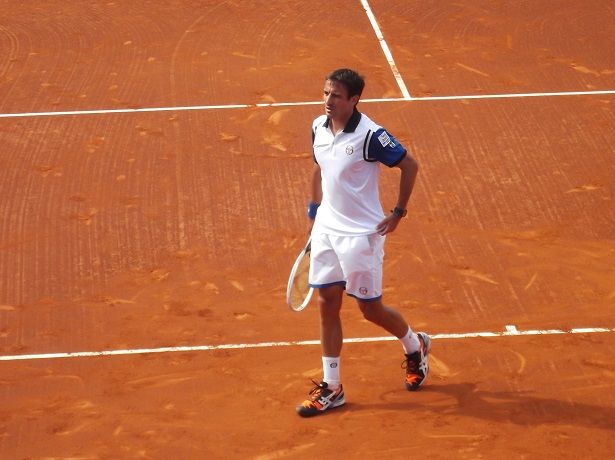 Though I love the view from my seat, it's a challenge on relentless sunny days like this. My western European constitution is not used to Southern European weather. I quietly burned while Robredo and Cilic dragged out their match.
It look them long enough for the sun to go down and Rafa and Dodig to take over.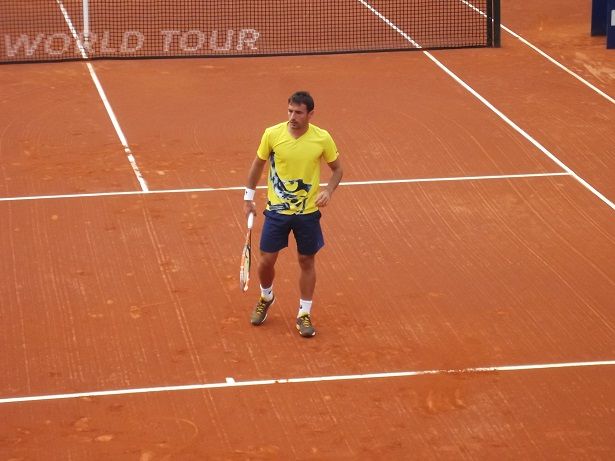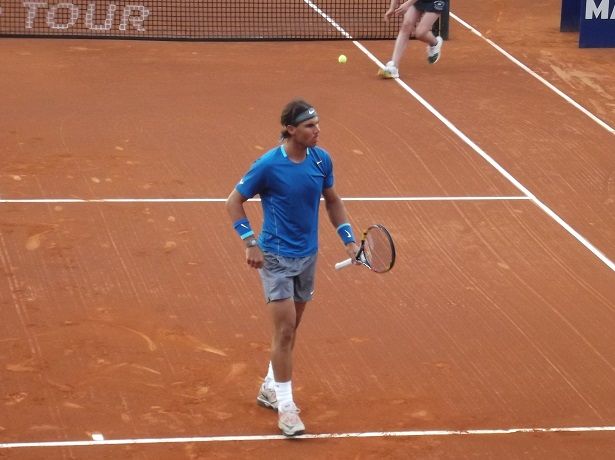 action shot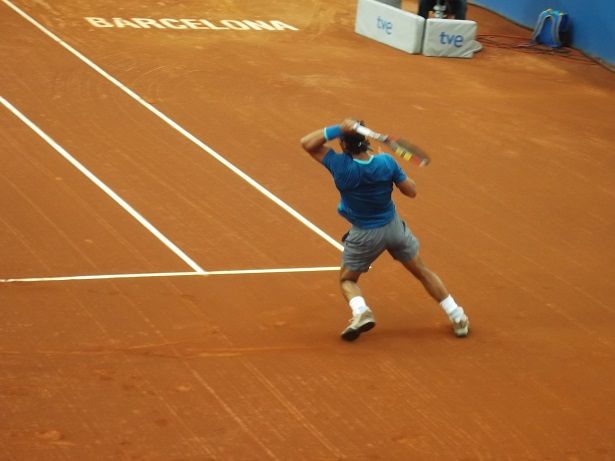 Rafa's form had picked up from the Ramos match, so that was good to see.