meobnal
More decisions to make in the morning. CC was starting with Gulbis v Gabashvili, while crt 1 was starting an hour later with dubs.
I figured, tennis being what it is, by the time they are introduced, warmed up and played 3 games on CC it would probably already time to leave. Plus getting a good seat early can pay off on crt 1.
So I had myself a coffee and then straight to crt 1, chilled out in a nice shady seat right behind the baseline and tried to decipher the daily tournament newspaper they hand out.
In retrospect I needed really have bothered cos crt 1 wasn't nearly as crowded as yesterday and Gulbis was apparently powering through the first set. Bopanna and Qureshi were practicing at first, then took a break before their first match v Nestor/Zimonjic.
BQ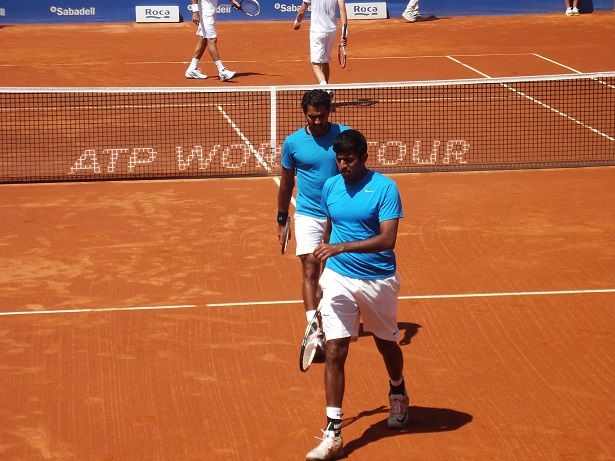 NZ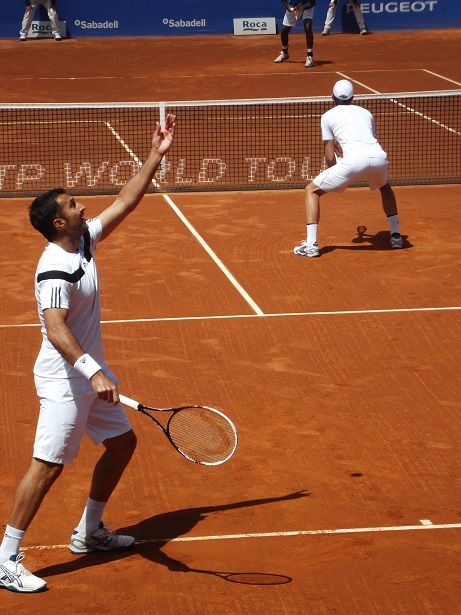 all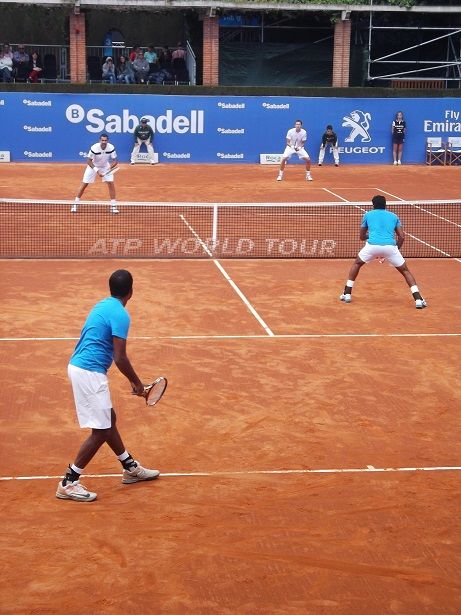 Like they R1 match, NZ were looking pretty vulnerable at the start. BQ had it all under control and served for the match in the second set. Then they just inexplicitly collapsed. NZ took advantage and closed it out in the MTB. Zimonjic had cracked a racquet on the court in the second set and then gave it to a kid in the stands, so that was a nice move :p Brought them some karma maybe.
Next was Dodig/Melo and Kubot/Lindstedt.
KL: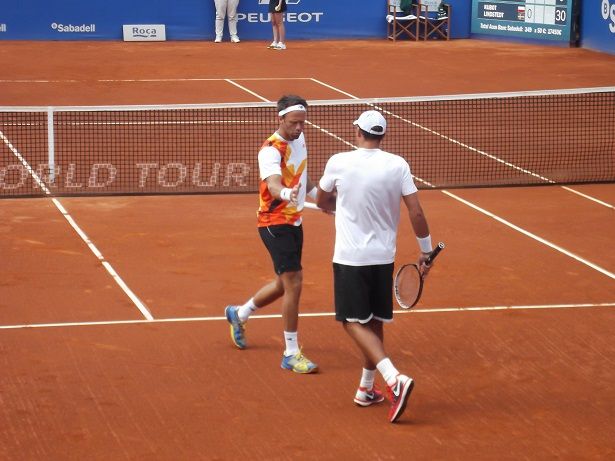 DM: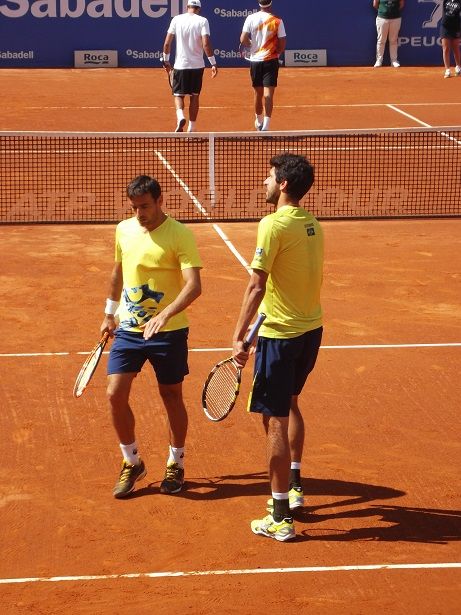 I had only seen KL for 5 minutes or so against M&m, so I had no idea of their form, other than they they've been slumping big time since winning AO. With Dodig/Melo finding their '13 form again I thought this would be one-way.
KL however were zoning through the first set. Then out of nowhere Lindstedt DFs three time in a row to drop serve in the second set and the spell was broken. DM came back to take it in the MTB.
On to CC for Nadal and Almagro.
Nico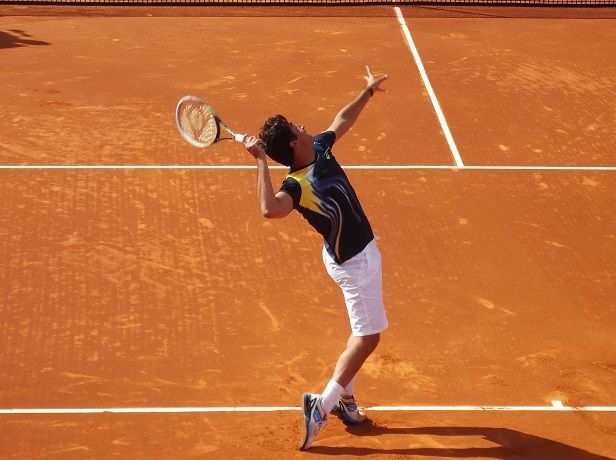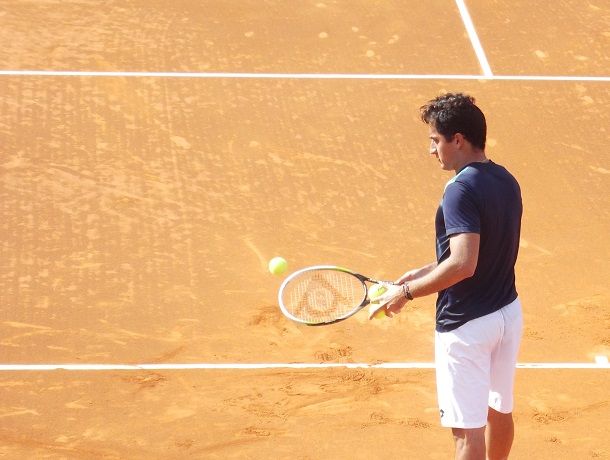 Rafa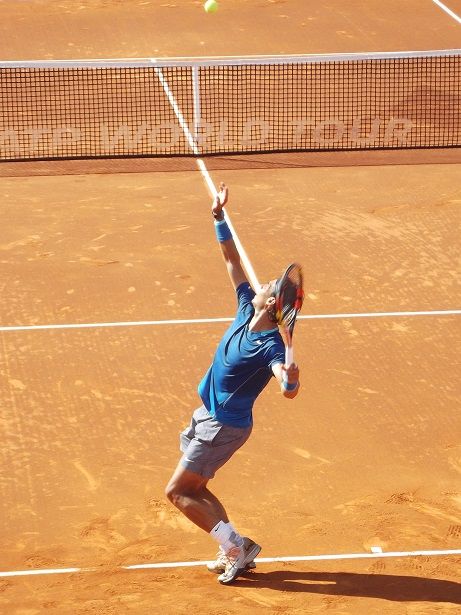 For once I didn't have to kick someone out of my seat! It was however occupied by several bags from the lady in the adjacent seat who looked very displeased having to removed them.
With all my faves out, I might as well still enjoy some high level clay court tennis, right? I got in in the second set. Nico was looking his usual intense self. And he did have his share of supporters in the crowd cheering him on.
I like a bit of intrigue so once it got to the tail end of the third set I was kinda rooting for Nico to get it done at least once in his career. Of course, I would have preferred to have Ferru there, but I'll take Nico.
I decided to stay on for a bit of Kohlschreiber Giraldo next.
Santi: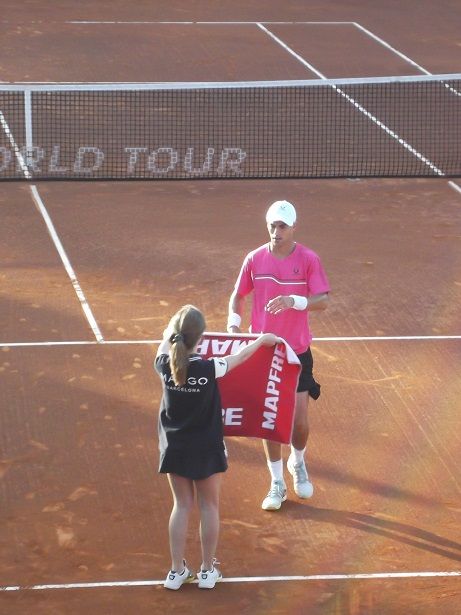 Kohly: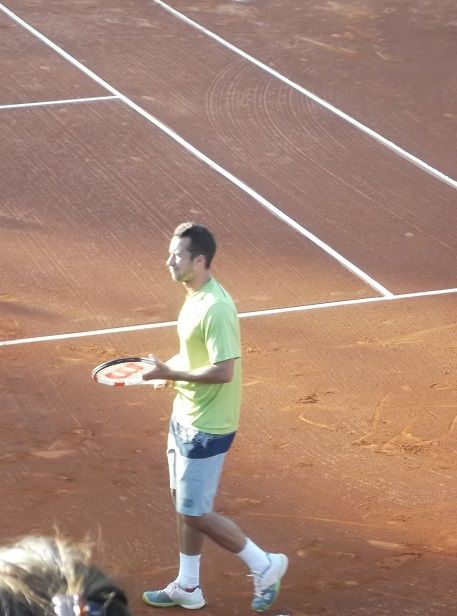 Almost everyone had left after the Rafa match so the stadium was nearly empty and the atmosphere very flat. The tennis itself was pretty flat too at the start of the match with barely any rallies.
I mostly know Giraldo for this:
He did have some really nice return winners :)
The tennis picked up a bit near the end of the first set when Santi broke. Kohly had his MTO and it didn't last long after that.