meobnal
Feels like this week went super fast! Already down to two matches :(
First up was the doubles final between Nestor/Zimonjic and Huta Galung/Robert.
N/Z
HG/R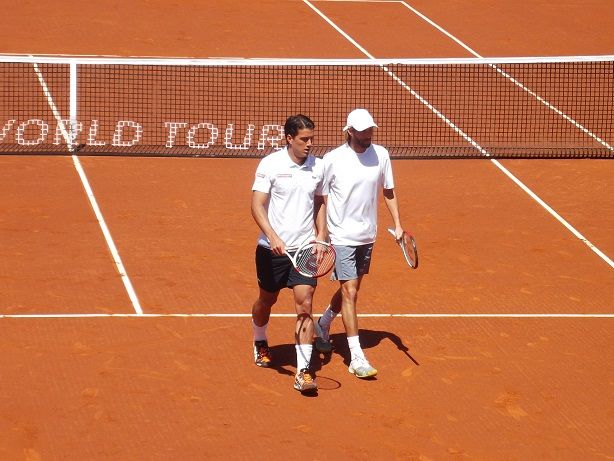 Nestor Zimonjic were by far the favourites on paper, but they haven't always been convincing this week. I mean, they are getting a bit older and slower, right :/
They nearly lost to Cabal and Farah and totally should have lost to Bopanna/Qureshi if Bopanna hadn't choked serving it out. But then again, they were vintage v Dodig and Melo.
On the other side Huta Galung and Robert had miraculously lucked themselves into the final without really being tested.
In the end Huta Galung and Robert proved the fresher and quicker.
Match point:
Champagne and more damn sponsor bunnies :((
Stephane Robert surprised the crowd by doing his victory speech in Spanish :)
Then there was a pretty long gap before the singles Final. I sat next to crt 1 to watch a bit of Kei practicing and read my book.
On to Nishikori v Giraldo:
Kei: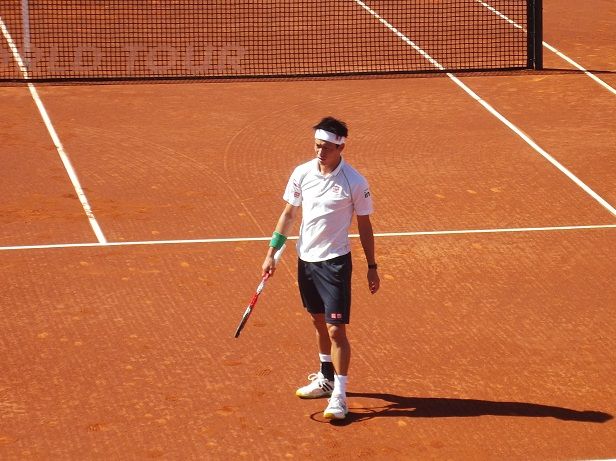 Santi + Bonus!Mo
Still arguing with Mo
Sadly pretty one-sided for a final. Good to see Kei strut his stuff though. I didn't stay for the ceremony, cos they tend to be mostly awkward.
Since everything wrapped up pretty early, I took the metro to Sants Estacio and treated myself to McDonalds :p
All in all, saw some lovely tennis and had mostly good weather, but I didn't like the tournament as a whole all that much. The bare location and lack of accessible practice courts firmly count against it in my books (also music-festival-level toilets). The center court however is very nice and had good seating.